Welcome to the land of artefacts and crazy inventions!
More than a theme park, different from any activity place you've visited. Brilliant, curious and creative people built this place from scratch, and we proudly carry the title of being 'the quirkiest place in New Zealand'!
Enjoy a fun day with heaps of creative Upcycled attractions, two swimming holes, jumping boards and a huge water slide. The Waterworks will make you feel like a kid and bring back those crazy moments of genuine laughter.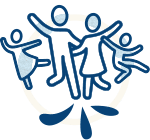 Guaranteed
Fun for All
Dog Friendly
7 days
10am-6pm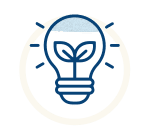 Sustainable
Business
Get your bonuses!
Purchase online to get 10% off your ticket(s) and enjoy exclusive deals so you can have even more fun at The Waterworks.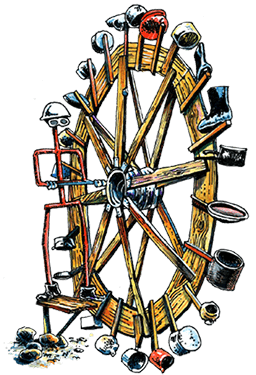 70+
Attractions
Watch out, you might get wet! The Waterworks has over 70 attractions to play on, interact with or look at; many of these are created from recycled materials and powered only by water. If you enjoy having fun with water, then The Waterworks is the place for you!
Other great things at The Waterworks
Nestled in stunning Coromandel
Since the time we started we have welcomed families, friends, couples, individuals and of course, our four legged companions to enjoy a fun day with convenient facilities and heaps of creative Upcycled attractions immersed in five acres of beautiful native Coromandel bush.
What people say...
Absolutely awesome fun place to visit for the whole family, great time for us all, from grandparents to granddaughter. Highly recommend spending time there, definitely value for money.
Great place, loved it and highly recommend a trip up the 309 road to visit.
Quirky waterworks – kids and engineers alike will enjoy.
Great mischievous fun and innovation for all ages … definitely worth a stop off for an hour or so … or picnic bbq.
Great quirky ideas kept us entertained for a couple of hours. Could of easily spent many more there. Thanks.
Very creative. Love our time here.
What an amazing place to visit! The ingenious inventions make it very interactive for kids and fascinating for adults. Definitely worth a visit.
Great day out for families.
Follow us!
You can find us on @thewaterworks_coromandel
[fts_instagram instagram_id=17841444134449459 access_token=IGQVJYMnZA1ZAkZAWeVpNQ2tsRVZACWVBIcHlwR1pJdDFMOUlMZAUFIT3o0THJnX3hVVktoNDc1aWN2ZAmRGZATlFcnVHZAllid01BVXZAVZAEZAseU9rYVlyZAWktM002TlVVemk0a0lLa3pEakdR pics_count=6 type=basic super_gallery=yes columns=3 force_columns=no space_between_photos=5px icon_size=65px hide_date_likes_comments=no]
Come see us
471 The 309 Road, Coromandel Town, Coromandel