Who we are
Laugh out loud fun for everyone!
Let's start by saying what looks quite obvious when you first discover us: The Waterworks is a funny place to describe. Recently we earned the title of the quirkiest, funniest, and craziest attraction on this pacific land, and we proudly and happily wear these honours! Come and check just what a little bit of Kiwi ingenuity can do for your day!
We're a fun, loving and dedicated place where not only old things have the chance to get a new life but where we give children and those young at heart all the space to play freely in a natural setting.
Our inventions are ALL water powered. There is no electricity at the park, and everything you will see moving, splashing, swinging and making some crazy noise, is exclusively fed by a water creek and two pumps that supply the water to the whole park. It's extraordinary to leave electricity aside and see just what a little bit of physics and inventiveness can become.
We believe that our 70+ water and solar-driven attractions, great facilities, BBQ and Picnic areas, overnight parking, beautiful pathway immersed in a stunning native bush, friendly staff and last but not least, 2 loving 4-legged members of our welcoming team will provide fun & excitement for families, couples, friends and individuals in a unique way you have never seen before.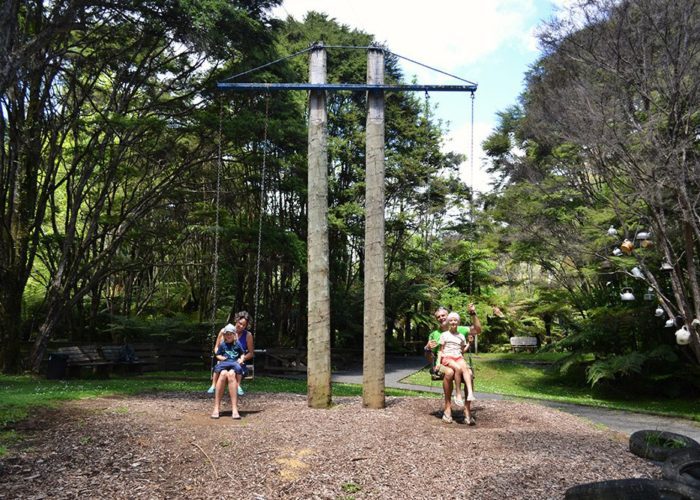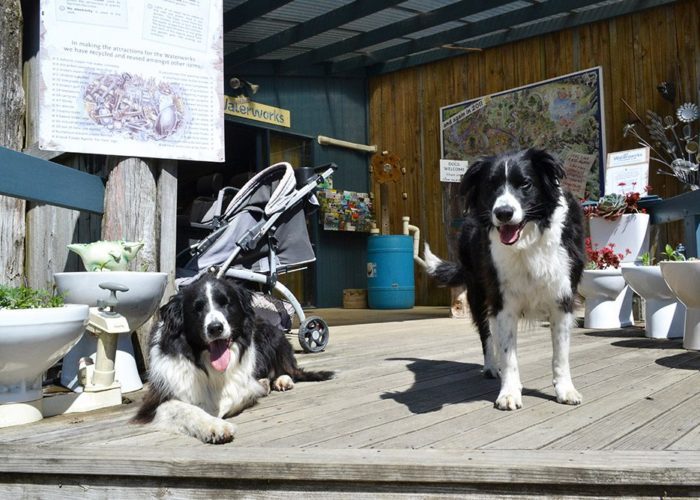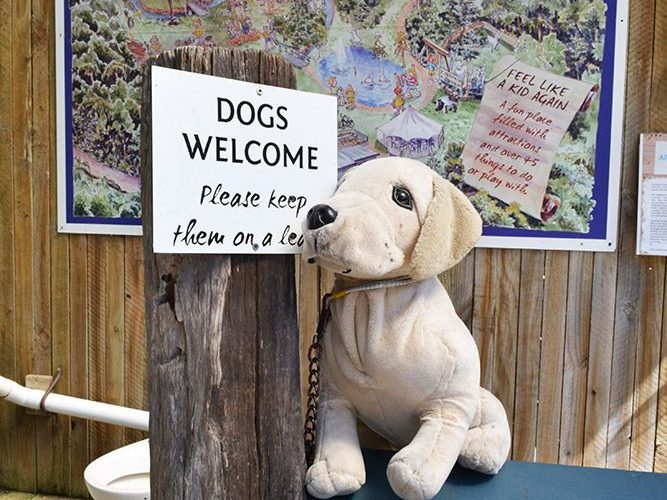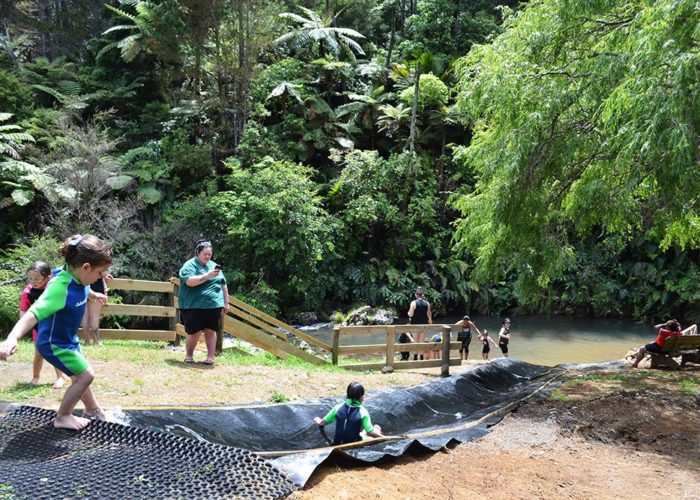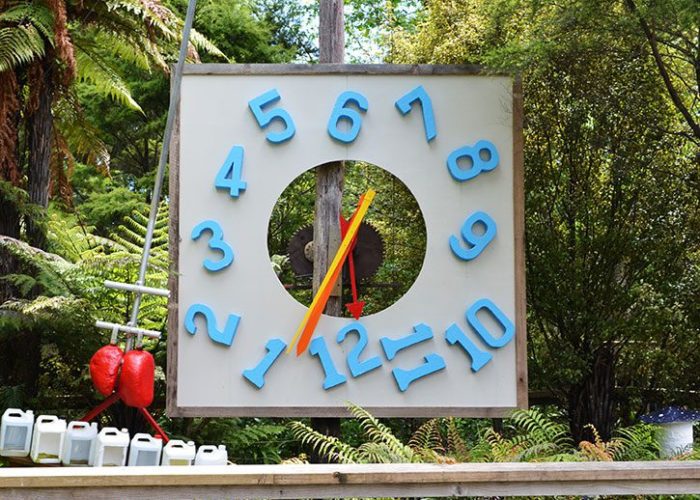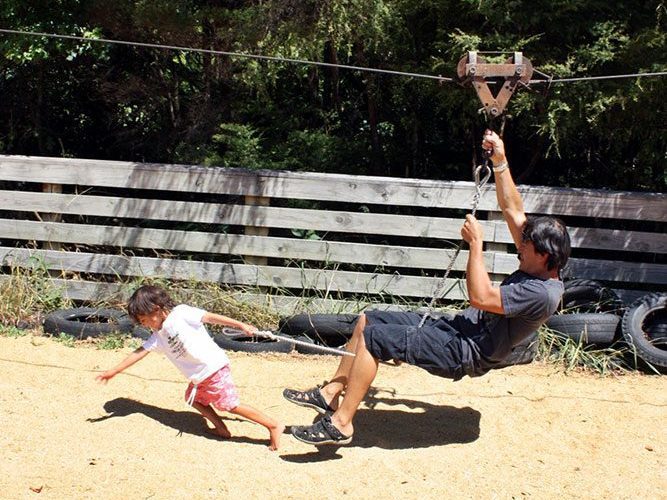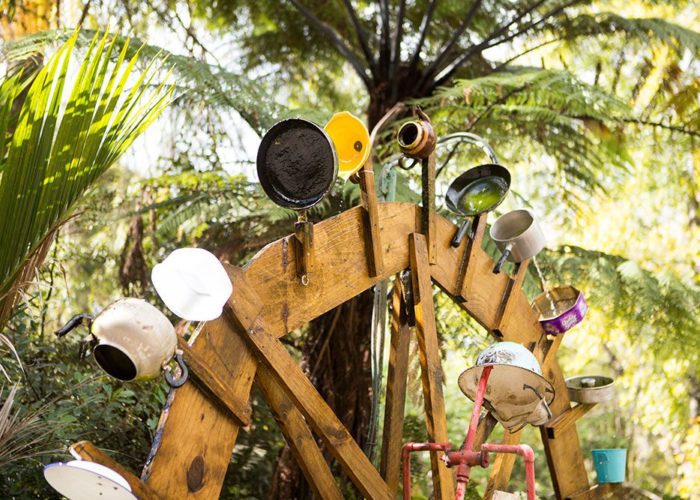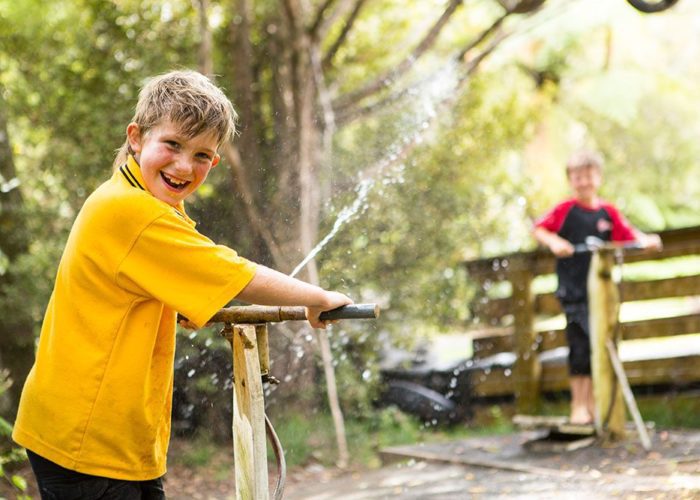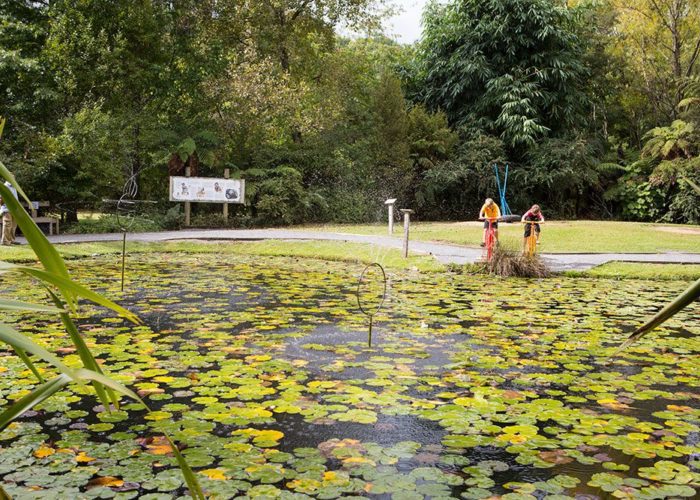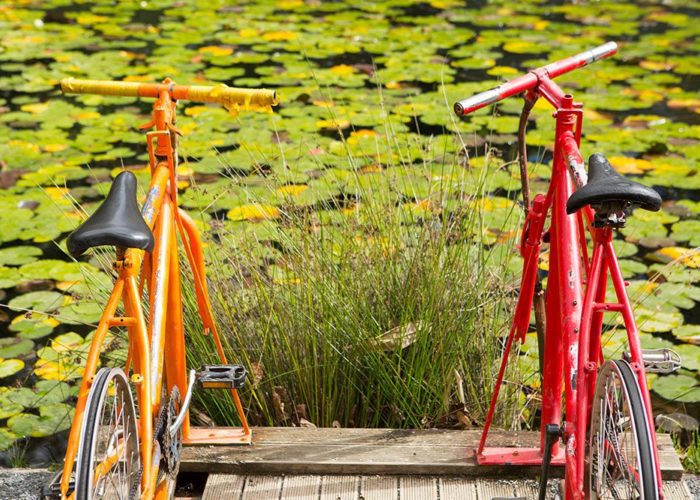 Over 30 years, bringing days of fun for all generations!
The original Waterworks was part of the Ogilvie family farm, secluded away on the banks of the Waiau River. For generations, it was a meeting place where families spent summer holidays playing on swings and fun devices built by the Ogilvie's.
In 2005 Jeff, the current owner, bought the property and, over time, with the dedicated help of local engineers, builders, enthusiasts and some cheering supporters, transformed The Waterworks into what you see today, a safe and fun playground for all ages.
Over years of history, The Waterworks has become a big part of the childhood memories of so many families around the country and abroad. Every time we have multiple generations playing at the park, we know we are doing something special! around here.
We are committed to providing you with hours of joy, genuine happiness and enthusiasm, no matter your age, culture or background.
Hey, hey, please take me with you!
When you arrive at The Waterworks, greetings will be provided by our friendly 5 years old Border Collies, Laurel & Hardy. Their best time is greeting guests; they will be delighted to see you. To prove it, they will let you pat them and enjoy their company as you explore the park.
We love pets and understand they truly are part of our families. As such, how could we not be completely pet-friendly here? You are more than welcome to bring your fur baby along as we encourage all the family to experience the fun and excitement The Waterworks offers.
Please make sure you keep your four-legged friend on a leash and play with respect for others.
On the Sustainable Journey!
Reducing, Reusing, Recycling
Here at The Waterworks, we promote and care for our natural environment by reducing, reusing, and recycling wherever possible. Our objective is to protect the beauty and the peace of our surroundings so that everyone can enjoy them too.
of all materials used in the construction of our attractions have been upcycled and once had a life as something else.
of the wood used comes from a sustainable forest 35km away.
of the water used to power attractions is gravity fed from the creek.
electricity is used in the park's gardens.
of our water is heated by solar power.
of all salad items eaten in the café are grown here in our vegetable garden. The eggs come from our own chooks, which in-turn are fed the waste scraps from the kitchen. 100% of the organic waste from the Park's gardens goes into making our own special blend of compost.
Upcycling + Recycling: What's the difference?
Recycling involves the destruction of waste in order to create something new.
Upcycling is the same process of reusing old materials but creating something new from the material's current state, adding more value to it.
In the Waterworks, we recycle and have waste sorting in our café while we creatively upcycle at the playgrounds, where all sorts of waste and old materials become new, crazy, and valuable attractions.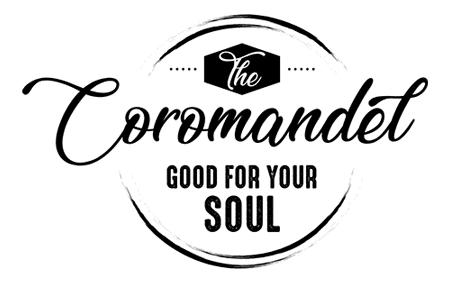 Our Commitment
We are committed to setting an example for kids, adults, and seniors and showing that a sustainable path is possible in any home or business.
We also want to show that taking care of the planet we live in is the most precious heritage we can leave for the future. That's our true idea of success!