Attractions
We doubt you have ever seen a park like this!
Swings made of tyres and unimaginable car parts. A great clock that is a majestic feat of engineering and ingenuity crafted out of various bits and pieces. A bicycle man whose components had a completely different life before.
Welcome to the land of artefacts and crazy inventions!
We've got a lot of attractions. And we mean A LOT. 70+ attractions that can only be found in this corner of Coromandel:
Crazy, ingenuous and made of old parts? Yes!
Creativity? A whole heck of a lot!
Upcycling? We really are NOT kidding about that one.
Fun to get lost in for hours? Definitely.
Our park and playground are made for exploring, discovering and having heaps of fun by yourself, with your friends, family and loved ones.
Swimming holes: experience this natural beauty
It does not matter how much we try to create ingenuine attractions; nature always does it better. We have two spots for you to swim around, surrounded by stunning Coromandel Native bush.
The perfect jumping point for your lazy summer days
Placed on the banks of the stunning Waiau River, our swimming holes have been providing hours of enjoyment for generations! You can swim in refreshing waters and have great views from both sides of the river. The environment is beautiful, and the hole is deep enough for you to try your stylist jumps.
Where the fun begins with family and friends
The Swimming hole has large areas of shallow water, which make it great for children! Take your friends, your family or just yourself and enjoy this place of simple fun. Remember to pack your togs!
*Kids must be watched at all times
Water Slides: Splash fun around the Waiau River!
A ride on our Water Slide can bring back the most fun childhood memories to anyone.
Laughter for everyone!
Our water slide is the perfect way to cool down and have fun during the hot summer days. It's fantastic for kids of all ages and safe for adults, don't worry!
Run to have lunch!
Our water slide is close to nice picnic spots, so you slide in and jump directly to our BBQ station to prepare your lunch (or you can ask your kids to make you some sandwiches while you go and have your most deserved fun).
Here are a few of our attractions
Flying Bikes
Pedal to nowhere on the Flying bikes.
Hamster Wheel
Run yourself silly on the human-sized hamster wheel.
Water Clock
Rock around the clock all day!
The Maze
Lose all your friends in our great Maze!
Women Circle
Beautiful local Terracotta artwork all over the park.
Come along and discover the largest and quirkiest playground in The Coromandel!
One Year Pass
We do have a lot of attractions, and if you are a person that likes to take your time to enjoy it, we've got you covered.
With our Yearly pass, you can explore the park as many times as you want without spending more than you need to! And the best: it's valid for a whole year!
Get your year pass today, and never miss out on another opportunity for some fun!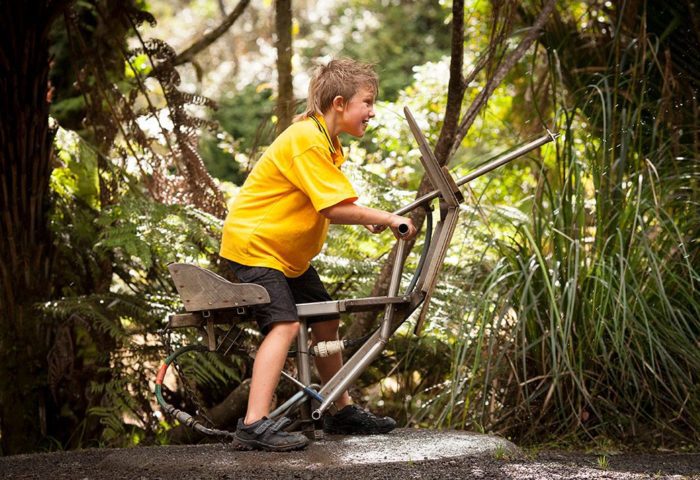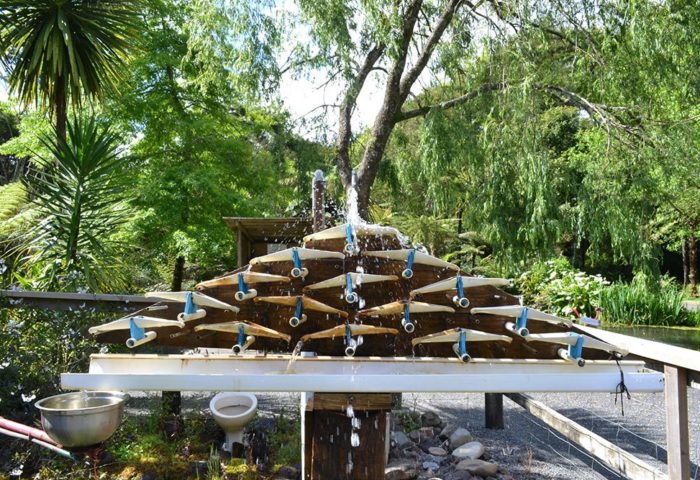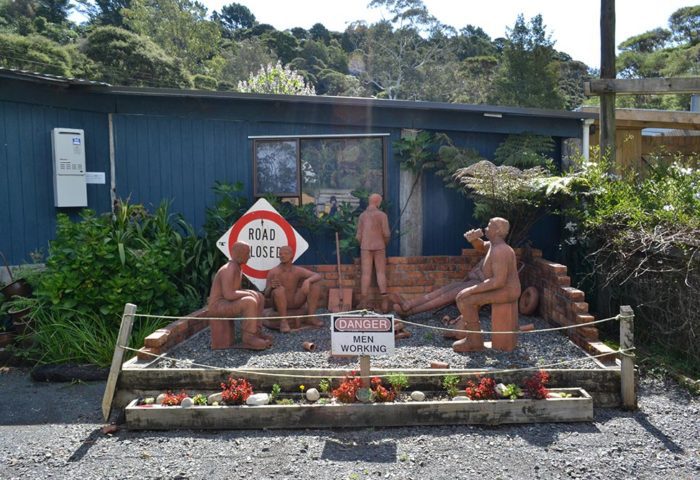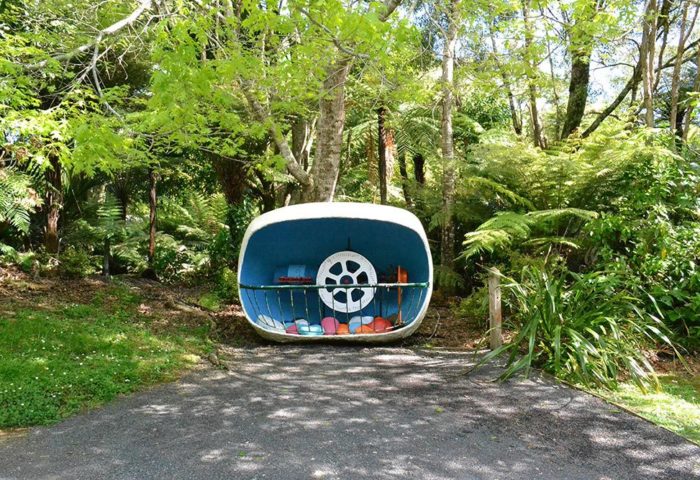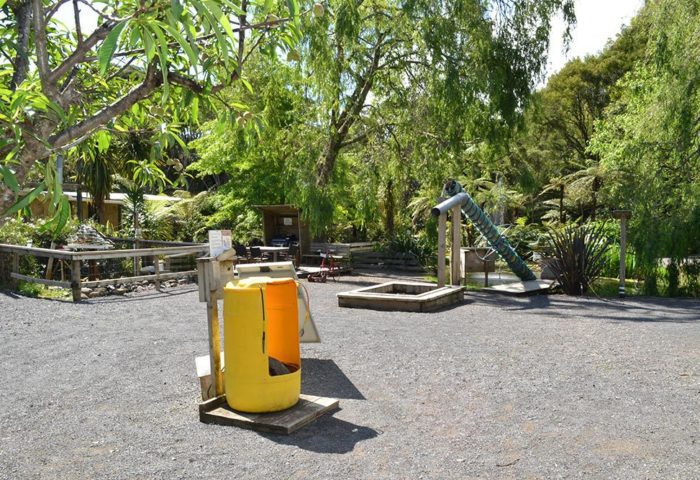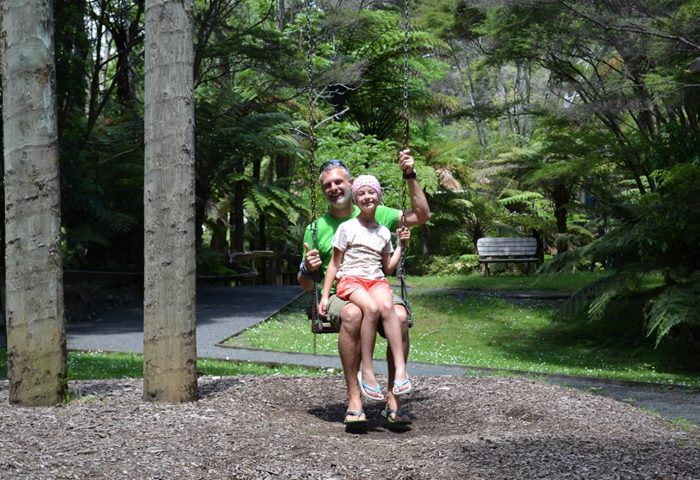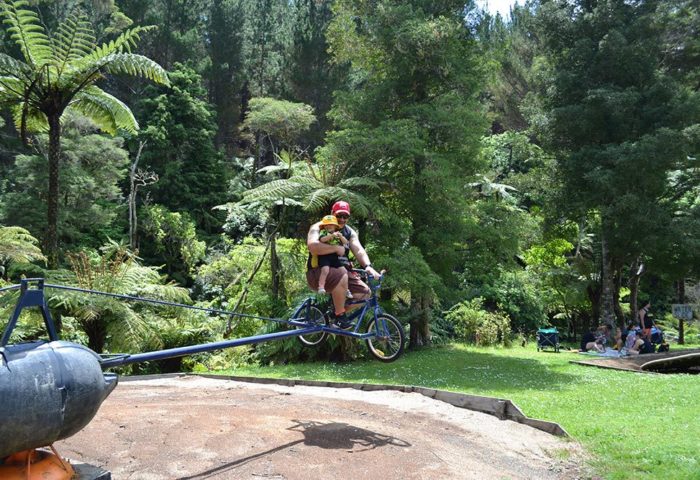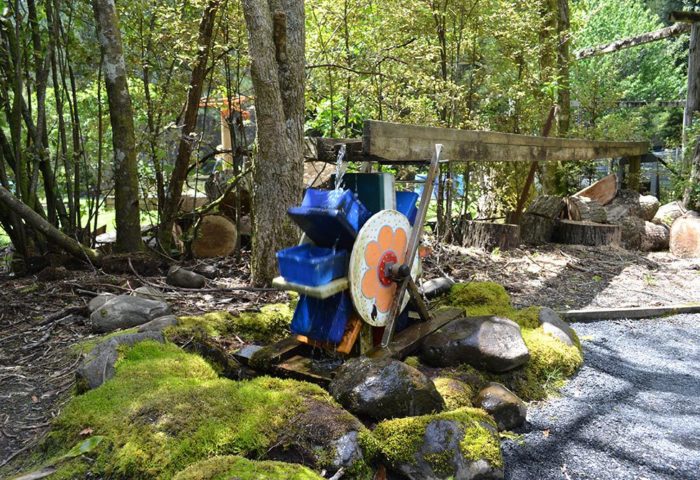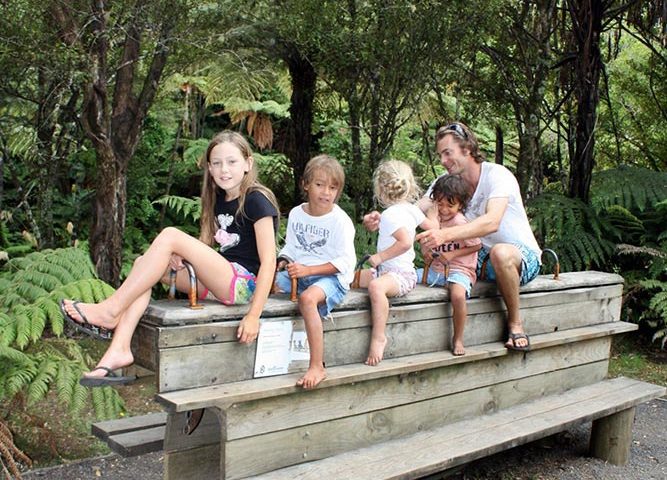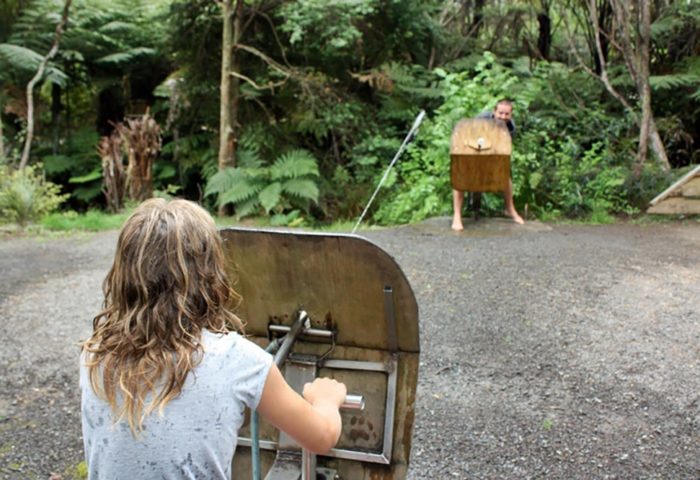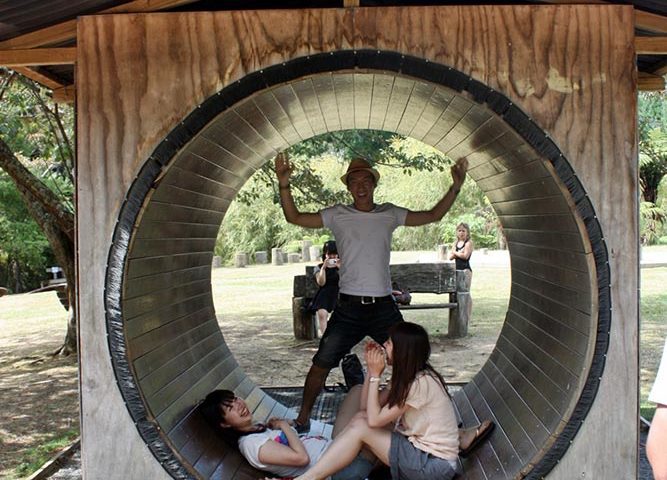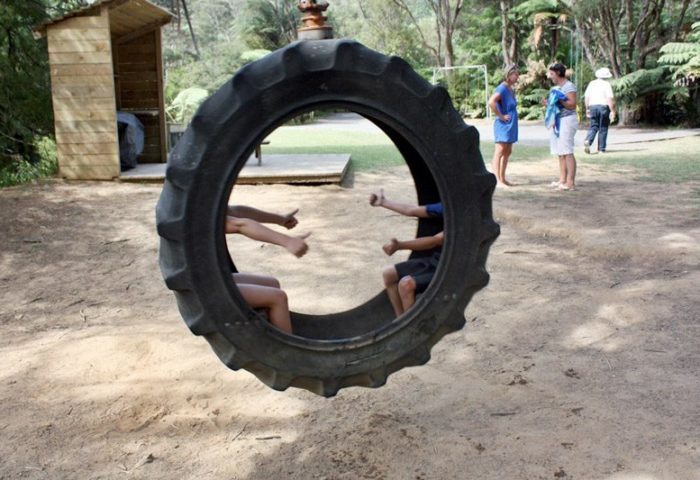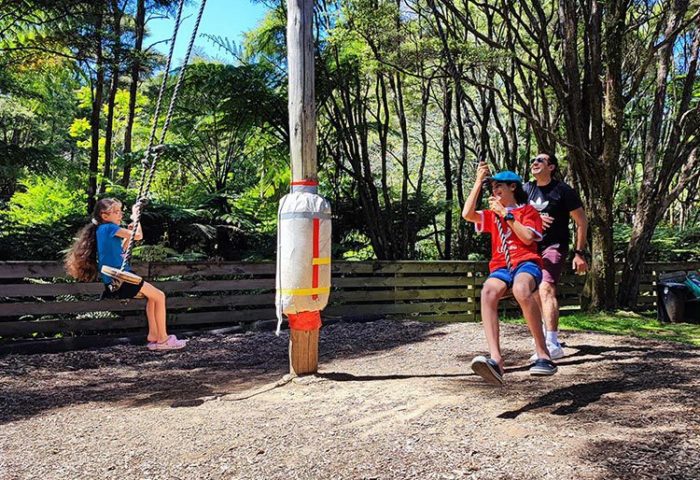 What people say...
Absolutely awesome fun place to visit for the whole family, great time for us all, from grandparents to granddaughter. Highly recommend spending time there, definitely value for money.
Great place, loved it and highly recommend a trip up the 309 road to visit.
Quirky waterworks – kids and engineers alike will enjoy.
Great mischievous fun and innovation for all ages … definitely worth a stop off for an hour or so … or picnic bbq.
Great quirky ideas kept us entertained for a couple of hours. Could of easily spent many more there. Thanks.
Very creative. Love our time here.
What an amazing place to visit! The ingenious inventions make it very interactive for kids and fascinating for adults. Definitely worth a visit.
Great day out for families.