"You're going to get wet anyway, so it doesn't matter if it's raining…" writes Pamela Wade in the Sunday Star Times' "World Famous In New Zealand" feature article earlier this month.
It was an an honour and surprise for The Waterworks team to be featured in the Sunday Star Times on 14 January 2018. As New Zealand's only Green Sustainable Theme Park, they have worked hard to ensure they have maintained the spirit and vision of The Waterworks.   Laugh out loud fun is the main priority for for all ages, however they also reduce their carbon footprint and sneak in a little education, inspiration and family conversation along the way for all visitors.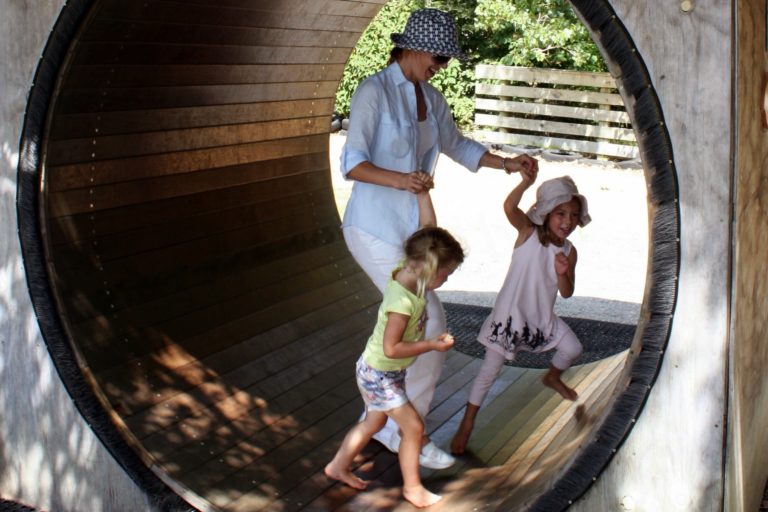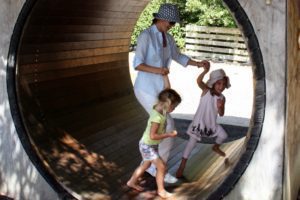 The article states; "Most of the equipment has had a former life as something quite different: re-use and recycle is taken to heart here, and there is much evidence of a No.8 wire mentality.  It's all about using ingenuity for having fun, with a bit of sneaky education here and there about water as a power source."
What makes The Waterworks so special is also what makes it vulnerable.  The unspoilt bush and clean flowing river remain unspoilt and clean because of the commitment of The Waterworks team to its conservation.  As the Kaitiaki (Guardians) of the beautiful Whenua (land), The Waterworks is at the beck and call of Papatuanuku (Mother Nature).  This year's unseasonal summer storm closed roads and caused campers to evacuate their sites. However, the people of the Coromandel are resilient and everyone worked hard to restore order following the storm. Businesses and local organisations are encouraging holidaymakers and visitors back to visit as there is plenty of summer still left to enjoy on the Coromandel.
Whatever the weather, The Waterworks Coromandel is always a fabulous place for friends and families to visit. It is a hidden gem along the 309 Road, ten minutes from Coromandel Town. The Waterworks is situated in the beautiful Coromandel bush; a world away from the hustle and bustle of the city. The stars in the sky don't compete with street lighting.  The sound of morning commuter traffic is replaced with a dawn chorus of bird song, every morning. It feels like a world away, yet it's within a two hour drive of all the North Island's main centres.
Auckland Anniversary Weekend offers a wonderful opportunity to bring the family to The Waterworks before stationery lists, new uniforms and the new school year begins.  As well as being laugh out loud fun for everyone, it is a meaningful place to connect with family members of all ages.  Who could ask for a better way start to the school year?
Take advantage of the Auckland Anniversary Weekend Special
Packages, available only online using the special booking codes below: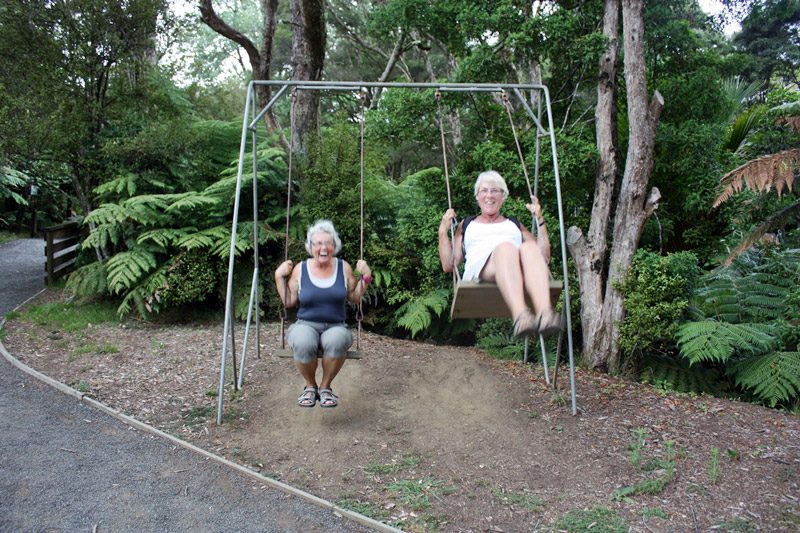 Grab your Granny – $10.00 pp
Bring your grandparents for just $10.00 pp maximum of 4 Seniors.
Code: Gold Card (Select Student/Senior Citizen for discount to apply).
Click here to book.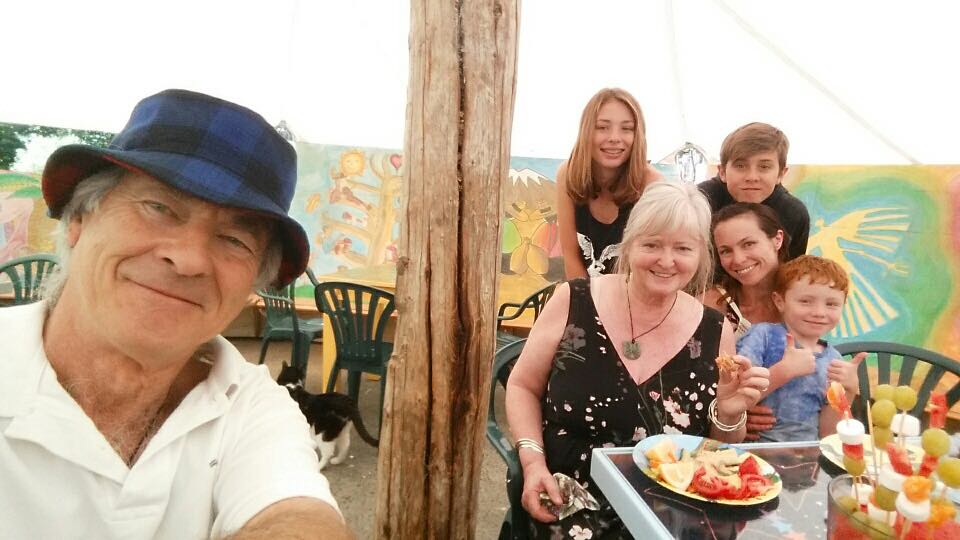 Family Pass – (2 Adults and up to 4 Children) $50.00
$50.00. Code: Family Fun (Select Family Pass, then 2 extra children for discount to apply).
Click here to book.